Good Blokes Walk for 24
November 26, 2021 @ 12:00 pm

-

November 27, 2021 @ 12:00 pm

Price To Be Confirmed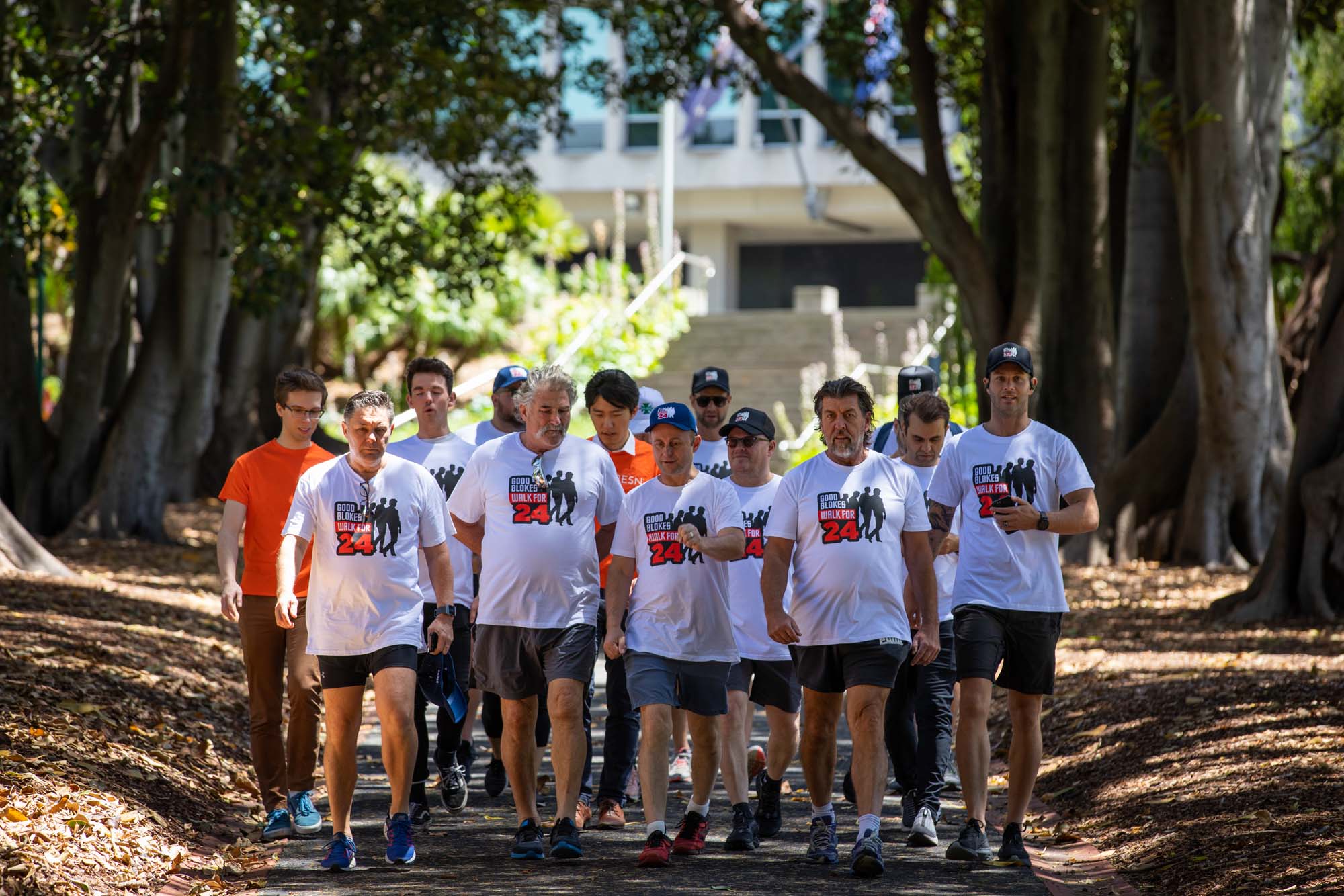 The Good Blokes Society is walking for 24 hours to raise some serious noise for men's health.
This is event is an opportunity to join the Good Blokes Society and to support our charity partners as we aim to build awareness for our growing community and to strengthen relationships within.
How is GBS fundraising?
In 2020 we raised $24,000.00, our target this year is $100,000.00 which will be split between our chosen charity partners and with the GBS Members Wellness Fund.
This year our event will reach far greater heights. We are pleased to announce that we have 5 fantastic ambassadors to lead and inspire each 4-hour leg. Members of the GBS, corporate partners and family and friends are invited to join part of the walk.
To register for the walk please go to our registration page by clicking on the 'Registration' link below and select from one of the below-promoted walks:
Walk 1 – Hosted by Max Gawn – Midday to 4pm Friday 26th November
Walk 2 – Hosted by Wayne Carey – 5pm to 9pm Friday 26th November
Walk 3 – Hosted by Campbell Brown – 10pm to 2am Friday 26th November
Walk 4 – Hosted by Dipper – 3am to 7am Saturday 27th November
Walk 5 – Hosted by Matthew Richardson – 8am to Midday 27th November
How can you join in?
Albert Park Lake will be the home for the 2021 Good Blokes Walk for 24.
The Walk will start on Friday the 26th of November at Midday and finish at Midday on Saturday 27th of November. During the walk, all participants will be asked to reach far and wide to gain fundraising support to raise financial assistance for our charity partners. At the completion of the 24 hours, we will have a family-friendly BBQ to celebrate the achievements by all.
Our corporate partners and GBS members will celebrate the Good Blokes Walk for 24 event with a Christmas lunch on Friday 3rd December at the Grand Hyatt. This event will provide an opportunity to engage all the important partners and provide our charity partners with confirmation of our fundraising.
How can you help?
The money raised in 2021 will go towards the charities we support including Outside The Locker Room, Regional Education Support Network, Regain Life Focus, Challenge, Windermere and the GBS Members Wellness Fund.
Corporate Support – we invite corporate partners to commit to a partnership investment to assist with the marketing and share the Good Blokes Society vision.

Corporate Partner – $8,000.00 +GST
Good Bloke Partner – $4,000.00 +GST
Charity Partner – $1,500.00 +GST

Members Support – The GBS members are invited to join in on the walk for no cost and help with the charitable fundraising of the event.
Interested in supporting or have a question please contact [email protected].
Would you like to know more?
For more information about our Ambassadors, Charities, Donations and Sponsors for this event please visit the following pages:
Related Events