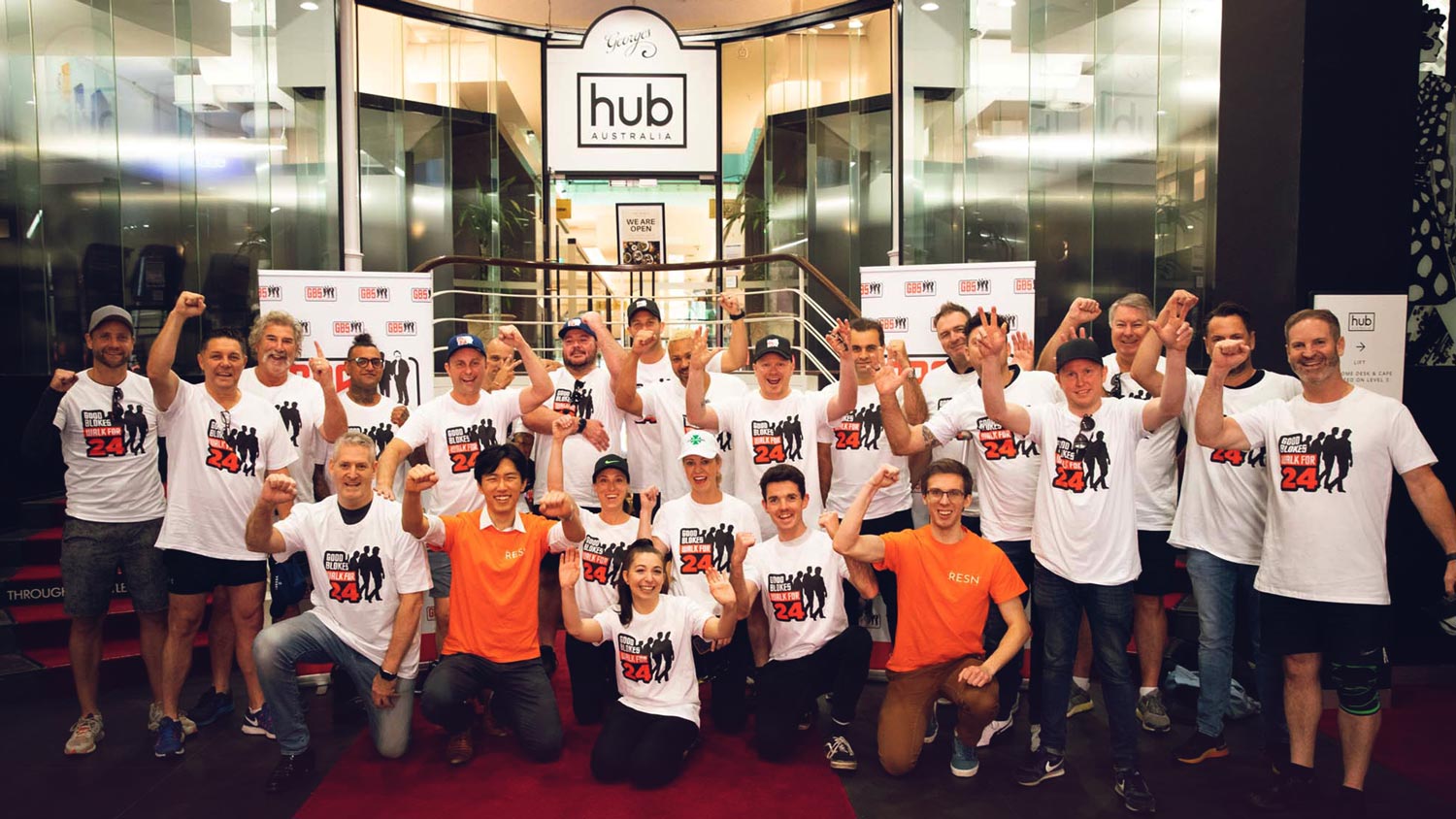 Good Blokes Walk For 24
The Inaugural Good Blokes Walk For 24 was held on 11th December, 2020 and was an outstanding success. Many members joined in on the walk at various stages to support this wonderful initiative. During the 24 hours there were many conversations shared and stories told that really strengthened the already incredible bond that members have created throughout the life of the GBS.
Four members completed the full 24 hour walk throughout the Melbourne area and it was inspiring to see many members joining the final stages of the walk culminating at The George on Collins, a major supporter of the GBS. David Kemp, Steve Heavey, Jake Edwards and Shaun Wallis all walked the full 24 hours and as a result the GBS raised $24,000.00 for our charity partners Outside the Locker Room and Regional Education Support Network.