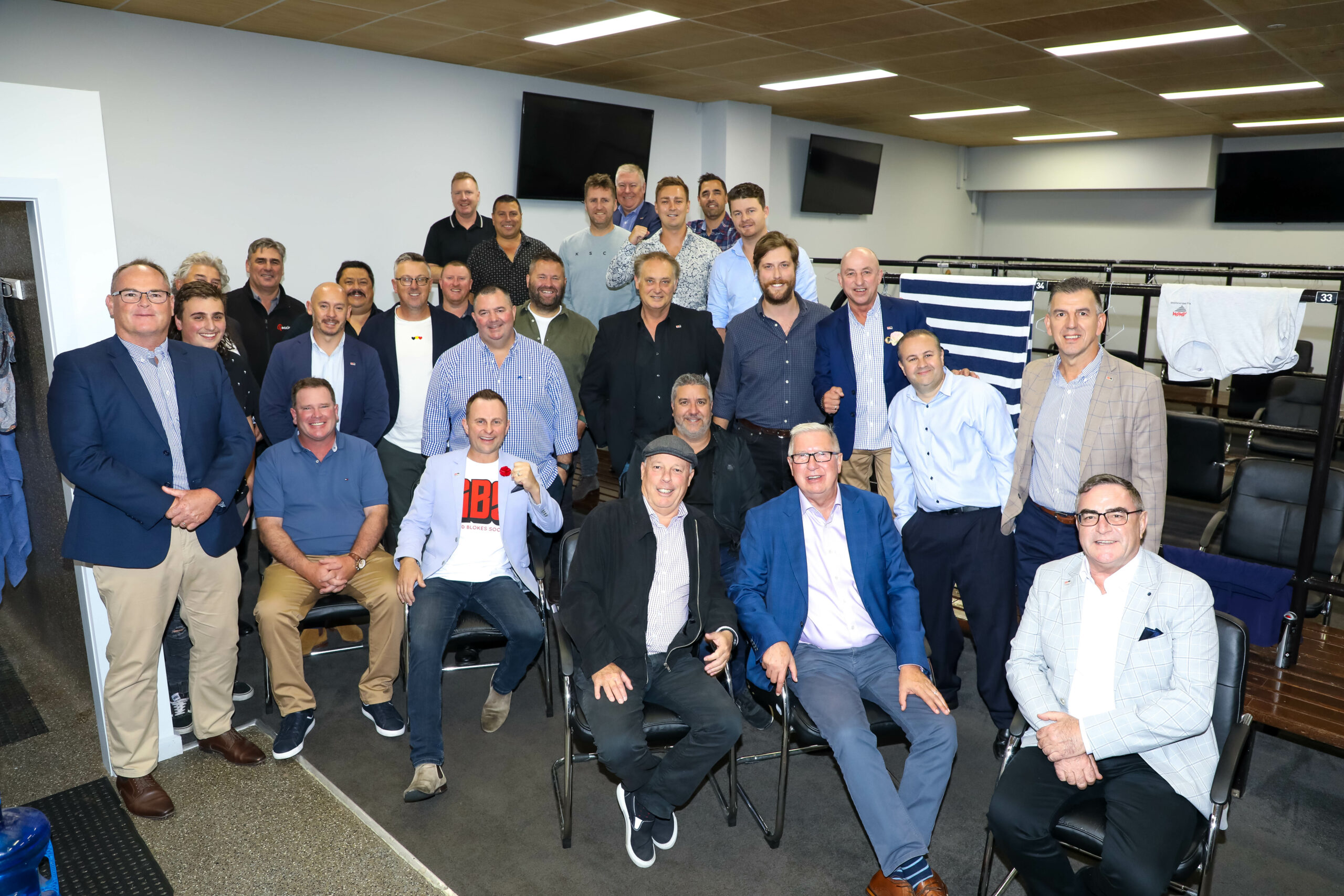 Legends of The Valley March 2023
Held at Moonee Valley Racing Club where the evening kicked off with Jim 'Pumper' Cassidy reminiscing and sharing his experience on how he felt before and after winning the 1998 Cox Plate with Might and Power. Jim gave a select group of members a pre-event VIP tour of the Winner's Enclosure and the Jockey's Room.
The main event commenced from 6pm with 120 members and guests in attendance. Hosted by Jason Richardson, 'Richo' was nothing short of outstanding and helped create an ambience of warmth, friendship, fun and support.
The evening was about more than just racing. Guest speaker, the one and only Jim "Pumper" Cassidy, took us on a journey from his early days growing up in New Zealand, to what life looks like now post career.
Our snd guest speaker was yet another great jockey and GBS Ambassador in Greg Hall – winner of the 1992 Cox Plate with Super Impose. Greg talked about his great win and life in general as a Jockey. He then went on to share that since retiring he has been battling alcoholism and depression. Greg mentioned that the support from GBS has been life changing and encouraged anyone to ask for help if they ever needed it. It was a very moving story and one that showcases the heartbeat of the GBS.
Overall, the event was a great success and for all members who attended it was an evening of great entertainment and connection.